Machiko Bunny Collection A4 Plastic File Folder
Machiko Bunny Collection A4 Plastic File Folder
Stay organized with this adorable plastic file folder from the lovely design of Machiko Bunny. Printed on both sides. This kawaii file folder is perfect for school or the office. Fits several A4 papers.
Size: A4 size, ca. 31 x 22 cm (8.7" x 12.2")
Material: plastic
Ask a question about this product

Your question has been sent! Thank you.
We will provide you with an answer as soon as possible.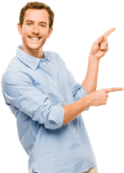 Need Help?
info@stationeryheaven.nl