Studio Light Quality Papers Paper Pad
Studio Light Quality Papers Paper Pad
A whole new series: Enjoy the true beauty of these stunning paper pads from Studio Light! 36 sheets of high quality papers in 12 designs. Great to use for paperart, scrapbooking or card making!
+ Size: 15 x 15 cm
+ 36 sheets, 12 patterns
+ 170gsm heavyweight cardstock
+ acid free
+ Studio Light 2016
Stellen Sie eine Frage zu diesem Produkt

Ihre Frage wurde abgeschickt. Herzlichen Dank.
Sie erhalten so bald wie möglich eine Antwort von uns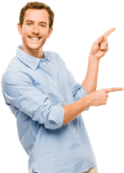 Need Help?
info@stationeryheaven.nl