Studio Light Quality Papers Paper Pad
Studio Light Quality Papers Paper Pad
A whole new series: Enjoy the true beauty of these stunning paper pads from Studio Light! 36 sheets of high quality papers in 12 designs. Great to use for paperart, pocketlettering, scrapbooking or card making!
+ Size: 15 x 15 cm
+ 36 sheets, 12 patterns
+ 170gsm heavyweight cardstock
+ acid free
+ Studio Light 2016
Ask a question about this product

Your question has been sent! Thank you.
We will provide you with an answer as soon as possible.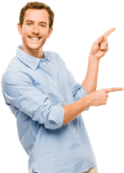 Need Help?
info@stationeryheaven.nl