San-X Sentimental Circus Ring Binder Notebook | Starlight Spica
San-X Sentimental Circus Ring Binder Notebook | Starlight Spica
Sentimental Circus ringbinder notebook from San-X, Japan from the adorable Starlight Spica Collection
. There are a total of 60 colourful ruled pages with lovely illustrations on them. This notebook is perfect for penpalling/ letter writing but could also be used as a diary, journal or for school.
Size: B6 (approx. 12,5 x 18 cm / 4.9" x 7.1")
Made in Japan, San-X 2015
Ask a question about this product

Your question has been sent! Thank you.
We will provide you with an answer as soon as possible.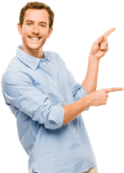 Need Help?
info@stationeryheaven.nl