San-X Rilakkuma Bear Pencil Pouch
San-X Rilakkuma Bear Pencil Pouch
The popular Rilakkuma now has a kawaii pencil case,

from the beautiful 2015 series from San-X, Japan. Fully lined inside and can be closed with a silver coloured zipper. This colourful pencil case makes an ideal gift and present for back to school, birthdays etc. it is are bright, cheerful and hard wearing.
Size: 75 x 185 x 55mm
Made in Japan, San-X 2015
Ask a question about this product

Your question has been sent! Thank you.
We will provide you with an answer as soon as possible.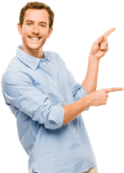 Need Help?
info@stationeryheaven.nl