Rachel Ellen Designs Postcards - Wonderland - Baby Girl - Window
Rachel Ellen Designs Postcards - Wonderland - Baby Girl - Window
These beautiful cards are printed on all sides on textured board, die-cut, flittered and hand finished to create a little scene. The range includes children's birthday and age cards as well as occasions. Individually cello wrapped with coloured envelopes.
Size 178mm x 126mm
Occasion: Birth Congratulations
Ask a question about this product

Your question has been sent! Thank you.
We will provide you with an answer as soon as possible.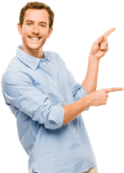 Need Help?
info@stationeryheaven.nl