Q-Lia Clear Epoxy Stickers | Monster
Q-Lia Clear Epoxy Stickers | Monster
One sheet of colourful clear epoxy stickers beautifully decorated. Pre-cut and thick self-adhesive stamp stickers that shine. You can use these for a variety of purposes. Just cut, peel and stick!
Material: pvc
Size 90mmx 175mm
Q-Lia
Ask a question about this product

Your question has been sent! Thank you.
We will provide you with an answer as soon as possible.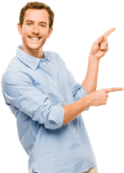 Need Help?
info@stationeryheaven.nl