Postcard Renske Evers | Welkom kleine spruit (jongen)
Postcard Renske Evers | Welkom kleine spruit (jongen)
A cute postcard from the design of Renske Evers. Cheerful postcards with a touch of humor!



A6 size (105 x 148 mm)
Printed on HVO Offset paper
340 gr/m2
Ask a question about this product

Your question has been sent! Thank you.
We will provide you with an answer as soon as possible.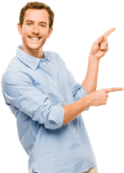 Need Help?
info@stationeryheaven.nl