Flatbacks Resin Charms | Halloween Witch
Flatbacks Resin Charms | Halloween Witch
Halloween Witch flatback. These flatbacks or resins are widely used in hair bow making, scrapbooking, embellishment, phone decoration and all kinds of DIY. They are also a lot of fun to use on your snailmail projects or in pocketletters!
+ Size: ca. 26x28mm
+ Material: resin
Ask a question about this product

Your question has been sent! Thank you.
We will provide you with an answer as soon as possible.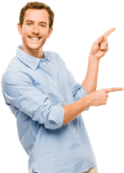 Need Help?
info@stationeryheaven.nl