Fiep Westendorp Postcards | Tulip Field
Fiep Westendorp Postcards | Tulip Field
Fiep Westendorp Postcard | Fiep Westendorp was a Dutch artist, who was famous for the drawings of Jip and Janneke. Later Westendorp illustrated, among others, Pluk van de Petteflet, Otje and Floddertje.
Size: A6 measures 105 mm × 148 mm, or 4.13 in × 5.83 in.

Ask a question about this product

Your question has been sent! Thank you.
We will provide you with an answer as soon as possible.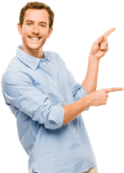 Need Help?
info@stationeryheaven.nl