Amy and Tim Lucky Stars Origami Paper
Amy and Tim Lucky Stars Origami Paper
Lucky stars origami paper set decorated with the adorable Amy and Tim.
+ Size: 10 x 256mm
+ 2 designs, 50 sheets of each design
Ask a question about this product

Your question has been sent! Thank you.
We will provide you with an answer as soon as possible.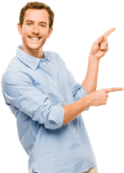 Need Help?
info@stationeryheaven.nl