A Dog's Life Sticky Note Trio
A Dog's Life Sticky Note Trio
Jot down anything important with our beautifully illustrated sticky note packs, including three individual pads each measuring 75mm square. Featuring dachshund, labrador and spaniel designs, you'll love note taking and leaving messages. A perfect addition to any desk or busy home.
Ask a question about this product

Your question has been sent! Thank you.
We will provide you with an answer as soon as possible.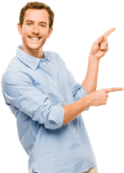 Need Help?
info@stationeryheaven.nl