Sealing Stamp Stickers X-mas | Christmas Lights
Sealing Stamp Stickers X-mas | Christmas Lights
Christmas gift and/or sealing stamp stickers. These round stickers are perfect to use as sealing stamps to seal or to decorate your Christmas envelopes or postcards, to use when gift wrapping, on your Christmas invitations, gift tags etc. Just peel and stick!

One sticker set includes 18 stickers.
Size of the stickers: dia ca. 4 cm.
Ask a question about this product

Your question has been sent! Thank you.
We will provide you with an answer as soon as possible.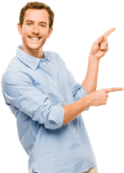 Need Help?
info@stationeryheaven.nl