Wrendale Designs 'The Stars in the Bright Sky' Christmas Card Box Set
Wrendale Designs 'The Stars in the Bright Sky' Christmas Card Box Set
Keep a special supply of Christmas cards with this beautiful Christmas Card box set featuring festive deer in snow. Presented in a beautiful wallet the cards are made from high quality, sustainably sourced textured board with gold foiled lettering, giving them a wonderfully luxurious feel. Each box has eight cards of the same design with kraft envelopes. Inside the cards read 'Merry Christmas'. The cards measure 12cm square.
Ask a question about this product

Your question has been sent! Thank you.
We will provide you with an answer as soon as possible.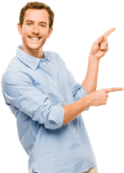 Need Help?
info@stationeryheaven.nl