Woodland Animals Washi Tape by Mila Made
Woodland Animals Washi Tape by Mila Made
Beautiful WASHI TAPE from Mila Made! Beautiful colourful masking tape to use with your bullet journal, calendar or to completely pimp your snailmail or a gift.
Size: 15 mm x 10 meter
Brand: Mila Made
Ask a question about this product

Your question has been sent! Thank you.
We will provide you with an answer as soon as possible.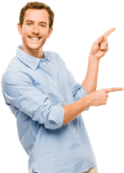 Need Help?
info@stationeryheaven.nl