Sticker Sheet - Happy days in the wood
Sticker Sheet - Happy days in the wood
Sticker sheet with beautiful illustrations from Esther Bennink - Illustrator under a blankie.
The stickersheet is A4 size (210 x 297 mm). The illustrations are made mainly with watercolors. The stickers stick very well, they are paper-like and not glossy. They work perfect for bullet journals or for your diary.
Ask a question about this product

Your question has been sent! Thank you.
We will provide you with an answer as soon as possible.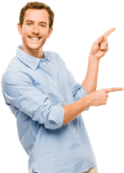 Need Help?
info@stationeryheaven.nl