San-X Sumikkogurashi Index sticky notes
San-X Sumikkogurashi Index sticky notes
Sumikkogurashi index sticky notes. Perfect for marking the pages of your diary, notebooks or magazines. There are 5 designs x 15 sheets.

Size: approx. 110 x 50 mm
Made in Japan, San-X 2014

Sumikkogurashi is a new character and touches upon how shy Japanese people can be. It's a little negative and points out that Japanese people like to hide in corners since they are usually extremely shy. Sitting in the corner of a cafe or on the train makes them feel relaxed. So all of our new character friends all have some issue in their personality which makes them like hiding in the corner.
Stellen Sie eine Frage zu diesem Produkt

Ihre Frage wurde abgeschickt. Herzlichen Dank.
Sie erhalten so bald wie möglich eine Antwort von uns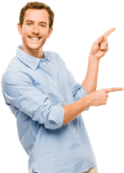 Need Help?
info@stationeryheaven.nl