Rachel Ellen Designs Writing Set WALLET | Magical Unicorn
Rachel Ellen Designs Writing Set WALLET | Magical Unicorn
Rachel Ellen Designs - Writing Set Wallet - Magical Unicorn
This stunning Rachel Ellen's writing set wallet is beautifully decorated. It contains 30 sheets of lined paper, 20 printed envelopes and a sticker sheet. Perfect for penpalling!

Size 160mm x 220mm.
Ask a question about this product

Your question has been sent! Thank you.
We will provide you with an answer as soon as possible.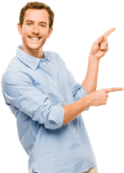 Need Help?
info@stationeryheaven.nl