Rachel Ellen Designs Sticker Book | Little Ballerina
Rachel Ellen Designs Sticker Book | Little Ballerina
This super cute bright and colourful sticker book contains 4 sheets of Ballerina themed shaped stickers totalling 80 stickers per book. Each sticker sheet is perforated at the top and the cover is gloss laminated.
Ask a question about this product

Your question has been sent! Thank you.
We will provide you with an answer as soon as possible.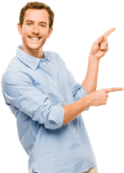 Need Help?
info@stationeryheaven.nl