Rachel Ellen Designs Sticky Notes and Tabs | Pencils
Rachel Ellen Designs Sticky Notes and Tabs | Pencils
A perfect companion to our organisers, bright and cheerful illustrated backboard with shaped pad and 6 smaller shaped sticky page markers. The pad and tabs each contain 20 sheets, totalling 140 sticky notes.


SIZE: 120mm x 90mm
Each pack contains 1 large note and 6 tabs 
Stellen Sie eine Frage zu diesem Produkt

Ihre Frage wurde abgeschickt. Herzlichen Dank.
Sie erhalten so bald wie möglich eine Antwort von uns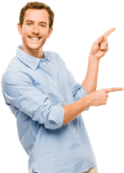 Need Help?
info@stationeryheaven.nl