10 Postcard Bags | 160x160mm
10 Postcard Bags | 160x160mm
Postcard bags suitable for e.g. a set of postcards of 148mm x 148mm. With a flap of 40 mm with resealable tape.
+ Size: 160x160mm;
+ Transparent material (OPP), 0.03 mm (30 microns) thick;
+ Quantity: 10 postcard bags
Ask a question about this product

Your question has been sent! Thank you.
We will provide you with an answer as soon as possible.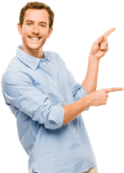 Need Help?
info@stationeryheaven.nl