Papermania At Home with Santa Sticker Sheet (PMA 157984)
Papermania At Home with Santa Sticker Sheet (PMA 157984)
Embellish everything with this adorable pack of At Home with Santa Stickers. At Home with Santa is a cute Christmas Eve themed collection, full of beautifully illustrated images of jolly Santa delivering presents and enjoying Christmas at home with Mrs Claus.

This pack contains 2 sheets of festive stickers (1 design). Simply peel off and use!
Ask a question about this product

Your question has been sent! Thank you.
We will provide you with an answer as soon as possible.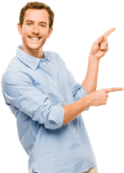 Need Help?
info@stationeryheaven.nl