Mouse and Poppy Jotter Pad - Wrendale Designs
Mouse and Poppy Jotter Pad - Wrendale Designs
A handy addition to any desk, this A5 jotter pad is lined and illustrated in full colour with our favourite mouse and poppy designs. Ideal for list makers and note takers, it includes 52 sheets of paper and is also great for studying and revision.
Ask a question about this product

Your question has been sent! Thank you.
We will provide you with an answer as soon as possible.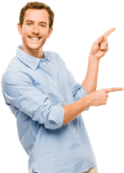 Need Help?
info@stationeryheaven.nl