Postcard Edition Tausendschoen Christmas - Frohe Weihnachten
Postcard Edition Tausendschoen Christmas - Frohe Weihnachten
Edition Tausendschön is known for its nostalgic and timeless style of post and greeting cards with cheerful ornaments and bright colors full of positivity. Butterflies, gnomes, birds and typical seasonal cards for every occasion. A truly beautiful postcard with jagged edges and glitter details.
A6 size (ca. 105 x 150mm)
With perforated edges and glitter details
Ask a question about this product

Your question has been sent! Thank you.
We will provide you with an answer as soon as possible.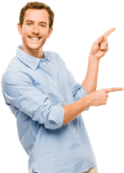 Need Help?
info@stationeryheaven.nl