Flower Address Labels - Little Lefty Lou
Flower Address Labels - Little Lefty Lou
A sticker sheet with four slightly different address labels.
The individual labels are approx. 9.5 x 5.5 cm.
Size of the sheet: 20.3 x 14.5 cm
Sheets: 1
Material: Paper with matte coating
Brand: Little Lefty Lou
Ask a question about this product

Your question has been sent! Thank you.
We will provide you with an answer as soon as possible.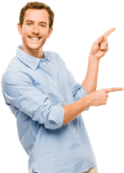 Need Help?
info@stationeryheaven.nl