Honey Bear Spiral Ring Binder Notebook
Honey Bear Spiral Ring Binder Notebook
Cute Honey Bear spiral ringbinder notebook from ATO Recover, the designer of Amy and Tim
. There are a total of 65 colourful ruled pages with lovely illustrations on them. This notebook is perfect for penpalling/ letter writing but could also be used as a diary, journal or for school.
Size: A5 (approx. 14,6 x 20,8 cm)
Ask a question about this product

Your question has been sent! Thank you.
We will provide you with an answer as soon as possible.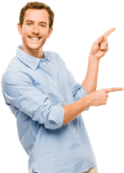 Need Help?
info@stationeryheaven.nl