Happy Go Lucky Memocards
A lovely box containing 72 thick memocards the size of namecards. These cute memocards can be used for a variety of purposes! Such as address labels on an envelope. There are 18 designs!
+ Size: ca. 90 x 55 mm
+ Material: paper
+ designed by ATO
Ask a question about this product

Your question has been sent! Thank you.
We will provide you with an answer as soon as possible.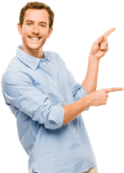 Need Help?
info@stationeryheaven.nl