Country Set Sticky Note Book
Country Set Sticky Note Book
Jot down all of your reminders, notes and lists with this handy sticky note book illustrated with our 'Country Set' designs. With a tear-off pad, index tabs and a selection of sticky notes to keep track of everyday tasks, the book is a great tool for studying or a handy addition to your desk. With a pencil, textured cover and a grosgrain ribbon to secure closed, it also makes a lovely gift for any stationery lover. The book measures 130mm x 25mm x 190mm.
Ask a question about this product

Your question has been sent! Thank you.
We will provide you with an answer as soon as possible.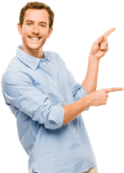 Need Help?
info@stationeryheaven.nl